Welcome to Auto Detailing By Dub Coates
When it comes old school auto detailing at its finest, look no further than Auto Detailing by Dub Coates. With more than 40 years of experience, we're the number one source for comprehensive auto body detailing in Austin, TX and the surrounding areas. By offering everything from carpet shampooing to headlight restoration, our auto detail shop aims to provide bumper to bumper services designed to get you back on the road in no time.
About Auto Detailing By Dub Coates
The Austin, TX community has been relying on our comprehensive auto detailing services for decades, and for good reason. Our dedicated auto detailers aren't finished until every inch of your car is clean and like new. Interior shampooing, wax and polishing, and even engine cleaning are just some of the options available in our auto detailing packages. Allow us to customize our detailing services depending on your car's specific needs.
Gallery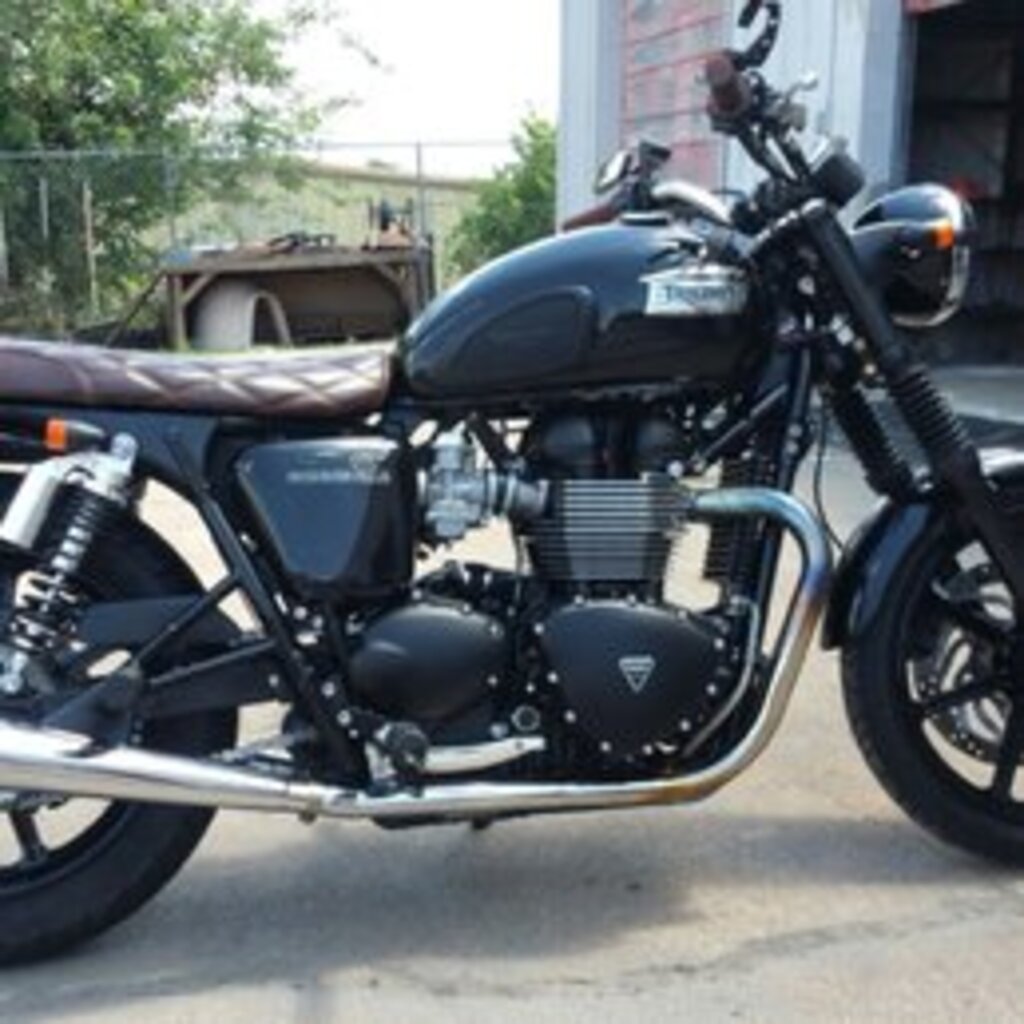 Testimonials
"I have a 2004 4 Runner(14 year old vehicle) that has spent its life outside in the sun and many miles on the back roads of Utah and Arizona. Dub has made it look like new. He does an incredible job. My 4th experience with Dub and wouldn't go anywhere else for detailing. He is also a pleasure to do business with."
★★★★★
Alan Tillman
June 4, 2018

"So glad I stumbled upon this place! Not only does he do a good job, but he's probably one of the nicest people I've ever met! I recommend this place to everyone. Very happy with the service here!"
★★★★★
Laura D
January 25, 2018

"Dub made my ten-year-old Toyota look shiny and new for a very reasonable price!
★★★★★
Chantelle Wallace
January 6, 2018

"After accidentally transferring the paint from the side of my garage to my front bumper, I was worried that I had ruined my car. I searched for the "best detailer" in Austin and found Dub Coates. He is AMAZING! He was able to the front bumper look as good as new. This is an honest business that produces top notch results. I will without a doubt be back."
★★★★★
Carolina Baumanis
December 16, 2017

"If you are looking to have your car detailed, look no further. I bought a used car and it needed a complete detail inside and out. I dropped off my car and a day later what I picked up from Dub's looked like a brand new car right off the showroom floor!! He also replaced the outside chrome and pinstriping. Dub does an amazing job! First class work all the way!! I can't thank you enough!!"
★★★★★
Ruby M
November 26, 2017

"A month ago, I decided to get my husband's car detailed for his birthday as a surprise. Unfortunately, the company that I'd originally contacted to do it canceled on me at the last minute. I'd taken the afternoon off from work and my husband would be home soon. Frantically, I typed in "Auto detailing in Austin" on Google, and after calling a few places who all said there were no appointments available same-day, I stumbled upon Dub Coates' listing. Best decision ever! Dub took my time-sensitive situation into account and within 30 minutes I'd booked it over there. He set me up in his air-conditioned office, gave me his wifi password, and left me to work on my laptop as he personally detailed my car over the course of 3 hours. He was incredibly thorough, detail-oriented, and very informative about the process. I'm pretty sure he's been in the business for about 40 years so he knows Austin's detailing-business landscape like the back of his hand. He'll answer any questions you have with confidence and a unique perspective. His prices aren't ridiculously overpriced like a lot of the other places in Austin (something he's said he is seriously intentional about, being a small business owner). I never once felt like I was getting ripped off and, at the end of the process, he walked me through everything he did to the car in meticulous detail (pun not intended!). Go to Dub. You won't regret it. Suffice it to say, my husband was blown away by his birthday surprise! Thank you Dub! (P.S: Yes, Dub Coates is his REAL name!)"
★★★★★
Valerie C
May 18, 2017

"Best professional detailer in Austin period. I have used Dub for my personal vehicles multiple times now and he does an absolutely amazing job. I brought him a friends car that had scratches all over, honestly I thought the paint was done for. When I picked it up it looked brand new, I was blown away. He also got rid of some pesky stains in my personal car that previous detailers couldn't do anything with. His shop may be unassuming, but it's clean and worth the drive for such a top notch job. Highly recommended."
★★★★★
Dustin Griswold
May 14, 2017

"Dub's work is better than any other detail group I have used! Highly recommend!"
★★★★★
Anne P
May 15, 2017

"Dub is the best detailer in Austin period. He does things no else can. I would highly recommend him if you're looking for someone who combines perfection with artistry."
★★★★★
Mike Driscoll
April 24, 2017

"Dub has been detailing my vehicles for years. Whether it is the Lexus, Sequoia, Jeep Grand Cherokee, Avalanche, BMW, Mustang Cobra or pickup, his attention to detail is unsurpassed. He has repaired rock chips to the paint, polished the cloudy-looking headlights bringing them back to the clear lenses, removing surface scratches, removing carpet stains, etc. When I pick up my cars there are no swirl marks, no water spots, nothing left unattended. Makes me feel like I am driving a new car again. He is well worth the cost of his service and I will continue to use him in the future."
★★★★★
Tracy Grote
January 10, 2017

"Best detail shop around. Dub made my 3 year old, black SUV shine like a new car again. All the scratches are gone! I was skeptical but he proved me wrong.. Well worth every penny!"
★★★★★
Dan Lopez
December 2, 2016

"Thanks for cleaning out my car so well after the window was busted!! Great job!"
★★★★★
Lillian Louisa W Taylor
June 6, 2015

"I've taken my car to Dub twice and have been beyond impressed with the work he has done both times and for a very reasonable price. Most recently, my Ford Escape was completely soaked on the interior due to a leaky sunroof; Dub pulled up all of the carpeting, aired it out really well, cleaned the carpeting, and even unclogged the drain that was causing the leak. When I called other places, they only offered a cleaning service (not what I needed) and for twice the price. I am very grateful and would not hesitate to recommend or return to Dub for future problems. Thank you!"
★★★★★
Erin Silvert-Noftle
August 22, 2016

"Dub did an incredible job on my black Tundra. The vehicle had swirl marks from Genie car wash (weekly) using less than clean towels and Dub made the truck look brand new. I highly recommend him!"
★★★★★
Brandon Collins
May 2, 2015

"I will no longer take my cars anywhere else. Dub does a fabulous job. His decades of experience have created quite the professional."
★★★★★
Dave S
October 13, 2014

"Dub does an excellent job and is always willing to tailor service to what I need, from a partial to full detail. I have even had him repair a seat and fix a hole in a door. He will either do the best or recommend someone whom specializes in it if outside his skill level. HIGHLY Recommended !!"
★★★★★
Aaron J Weaver
September 10, 2014

"One look at his work says it all. Inside, outside, trunk, underhood, all highly detailed. Excellant work,honest, polite, and at a fair price. If you need a detail I highly recommend Dub."
★★★★★
Gary Bigley
August 30, 2014

"Fantastic job on my Corvette. Inside and out looks brand new. Dub has great skill and attention to detail. I'll be back"
★★★★★
Chip Stevens
August 2, 2014

"Dub did it again! They provided me superior service at my convenience. I never like having to have maintenance done on my car, but Dub makes it a painless process and the car look great!"
★★★★★
Rob Sheridan
June 24, 2014

"If I want a sparkling car inside and out with perfect attention to detail, I can count on Dub to do it right. He is always friendly and willing to help me out. On two separate occasions, my kids have spilled milk products in my car, and both times, I knew I could count on him to take a few extra minutes out of his schedule to clean up the mess for me. We also have taken cars we are about to sell to him and they come back to us looking so good that we aren't sure we need to sell them! I highly recommend Dub to anyone who is looking for their car to be perfectly detailed. He has an old fashioned work ethic with a modern set of skills."
★★★★★
Laurie Wright
June 24, 2014

"I've worked next to Dub for over 20 years as a car mechanic and have seen him detail hundreds of cars. There is no one that comes close to the skill he has. I've seen him fix the ones the other shops have botched. Even the new car dealers bring him the ones they can't get right. He recently did my 2000 black Toyota tundra, and it looks brand new. It's amazing to watch the process, as he knows exactly which products to use on different vehicles, believe me, it's not just the same old thing. I hear the customers come in and are just amazed by how beautiful their vehicle looks. If you use Dub, you will be wowed!"
★★★★★
Jeff Tappan
June 24, 2014

"My black expedition is 10 years old and still looks as good as the day i bought it. Dubs knowledge and skills in this industry are second to none. I can't imagine taking my vehicle anywhere else than Dub Coates. His honesty, integrity,and eye for detail has me coming back twice a year."
★★★★★
Paul Alvis
August 28, 2013

"Driscoll Motors speaks highly of them. They detailed my friend's car, which was a trade-in, and Liz said she was amazed at how great it looked."
★★★★★
Jennifer G
August 28, 2013

FAQ's
How long does the service take?

-

1/2 day to full day depending on the services required but count on us having your vehicle for a full day in most instances.

I have a small stain on the seat, can you get it out?

-

Most stains are no problem and although we generally have outstanding results with removing stains, we can't guarantee it will be fully gone. Sometimes it can take multiple details to get the stain completely removed.

I have a pet and their fur is everywhere. Can the pet hair be removed?

-

Pet hair is no problem and nominal pet hair removal is included in my detailing packages. But for those with excessive amounts, please visit my A LA CARTE and read the Excessive Pet Hair section. When I detail an interior, pet hair is one of the most time-consuming parts. I always do my best to remove all pet hair by vacuum and by hand to ensure your interior is left hair-free.

What does your A LA CARTE Menu mean?

-

Our detailing service can be customized to your individual needs. If you would like us to concentrate on a certain area, our professional team will adjust to your needs. Just give us a call to discuss what you're looking for and we'll deliver a customized service specific to you and your needs.

Detailing is a specialized process of keeping your vehicle appearance as close to showroom condition as possible. Our aim is to have your car looking the way it did when you drove it off the lot.

How often should I detail my car?

-

Consider detailing your car whenever you get your oil changed or twice a year to promote optimal car health. Detailing depends on the wear and tear of your car and your expectation of how you want your vehicle to look. Detailing increases your car resale value and appearance and expands the overall life of your vehicle.

What is Detailing Clay? Why is Detailing Clay used on cars?

-

Used properly, detailing clay is completely safe and nonabrasive. Its a much better option than polishing to remove these contaminants because clay doesn't remove any paint.

Can paint scratches be safely removed from my car?

-

Yes, by you should keep in mind the following: If scratches have only gone through one or two coats of the clear coat, they can be wet sanded out.

Can paint polishing or car buffing damage my car?

-

Paint polishing (or car buffing as it is also known) can damage your car if it's done by the wrong person.

Get In Touch
Send us an email. We are always happy to help you.